Oct. 08, 2018
Container home is more and more popular in our life, its convenient and quick assemble,its short time for building,all of the advantages is adopted by more and more place in the world. Container home have all of normal building functions, such as living room , bedroom, kitchen room and bath room etc Container home can be supplied funny and and space for living.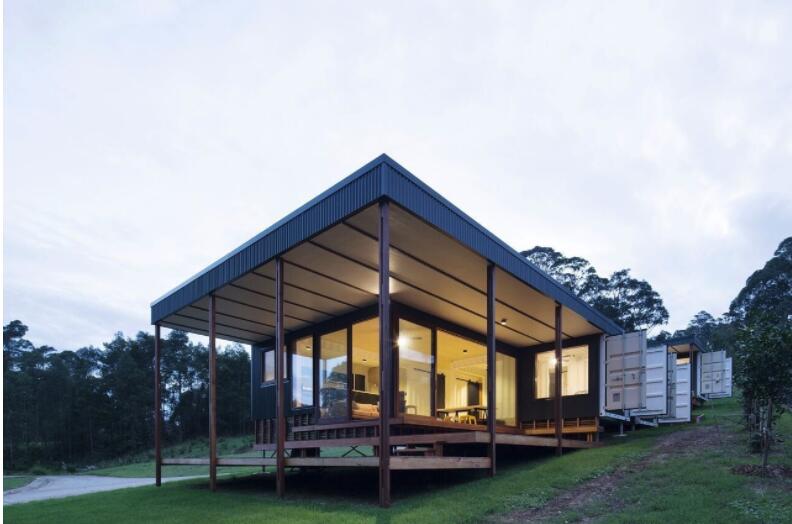 Architectural firm, architect Matt Elkan has unveiled a beautiful home on Australia's south coast, with a unique twist: it's made out of four shipping
containers. In addition to constructing the home out of repurposed containers, the firm included a number of sustainable features in order to make the shipping container house as environmentally friendly as possible.
From the beginning, architect Matt Elkan worked with the homeowners to create a design that would reflect their vision of an eco-friendly family home. He also wanted to prove that great design doesn't have to break the bank. According to Elkan's project description, "This project was always about economy, efficiency and how to do as much as possible on a very limited budget. However, the scale belies the efficiency of program and generosity of the outcome. The client's conviction from the outset was that good architecture does not need to be expensive, and this project attempts to prove the theory."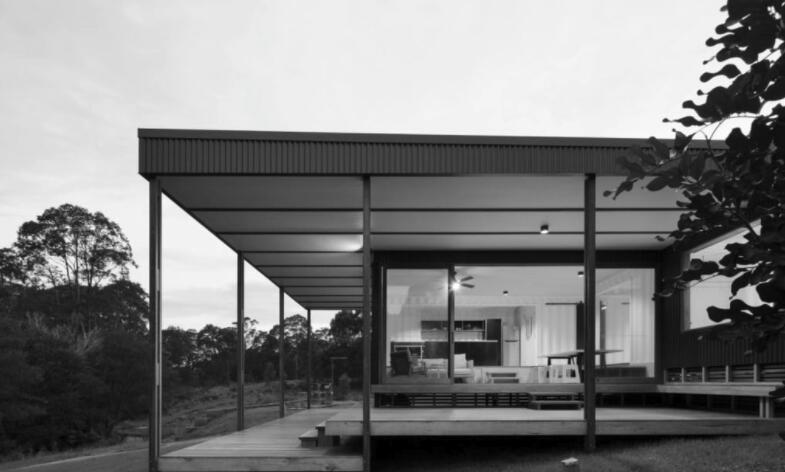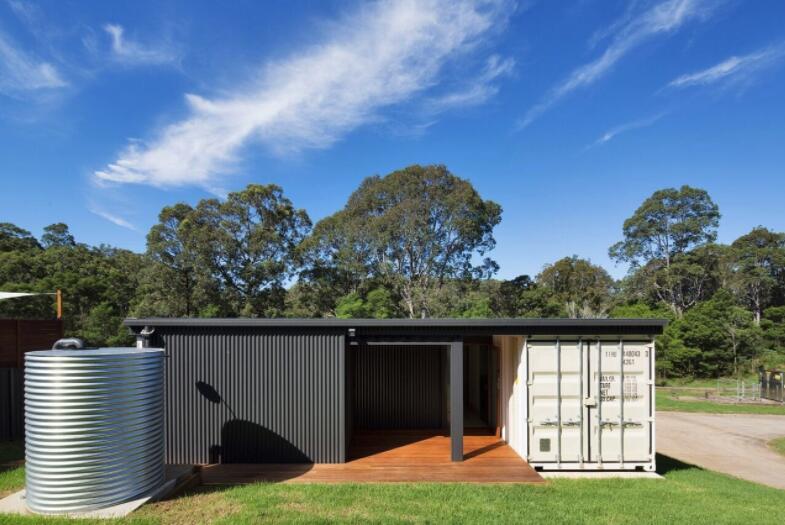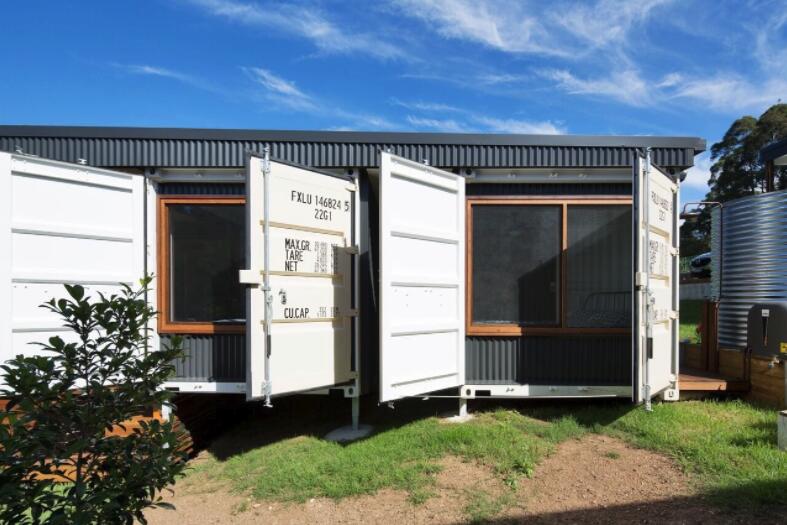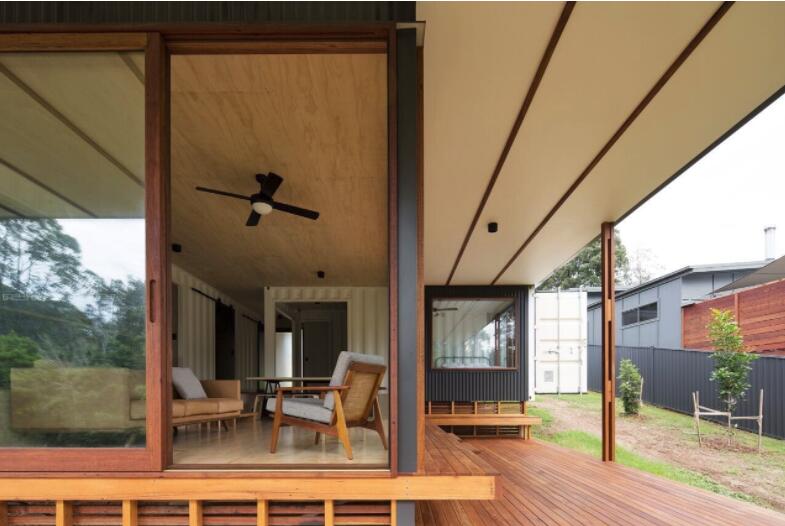 Although keeping the budget as low as possible was a priority, minimizing the home's environmental impact was of utmost importance as well. There was no excavation on the landscape and the four shipping containers were laid out strategically to take advantage of natural lighting and passive temperature control. The architects used natural wood insulation on the flat roof, and they did not include any VOC finishes in the building. Additionally, the home has Low E windows and recycled HW doors. For water conservation, 500 liters of water can be stored on-site.
The result of this strategic design? A beautiful 1,000-square-foot home that sleeps up to ten people. Unlike some shipping container homes, the design proudly shows the shipping container aesthetic throughout the exterior and interior. The home's exterior was painted in a dark grey, and the doors were left in their original state with script that marks their weight and shipping details.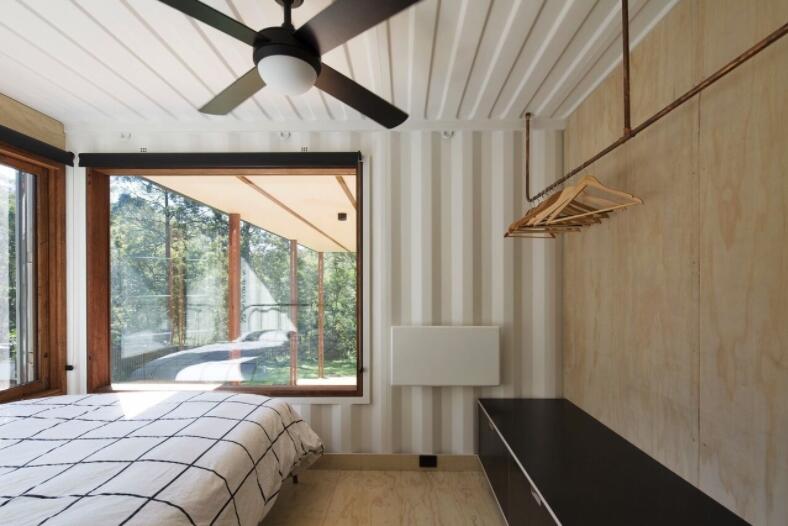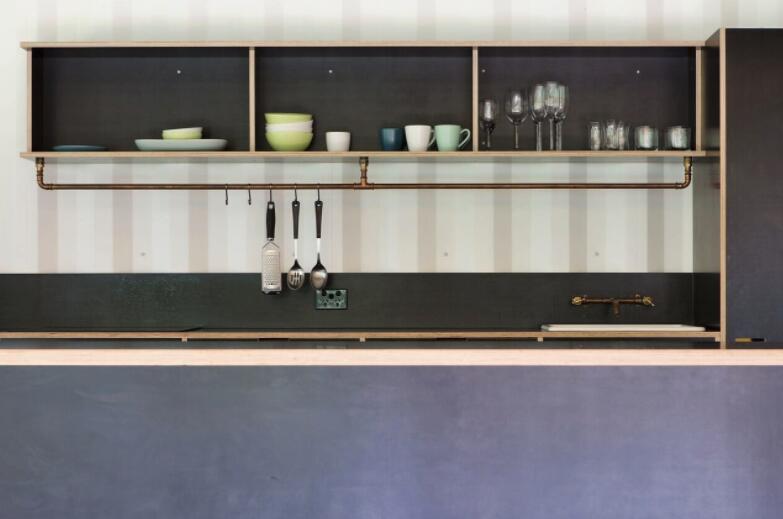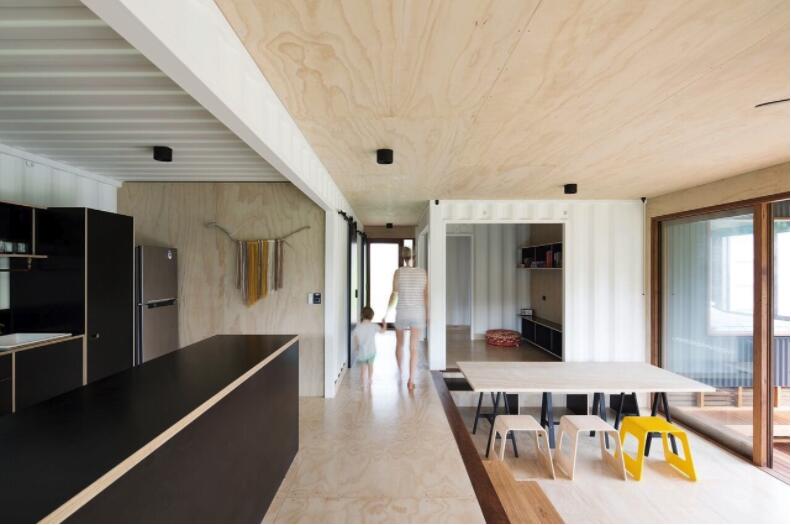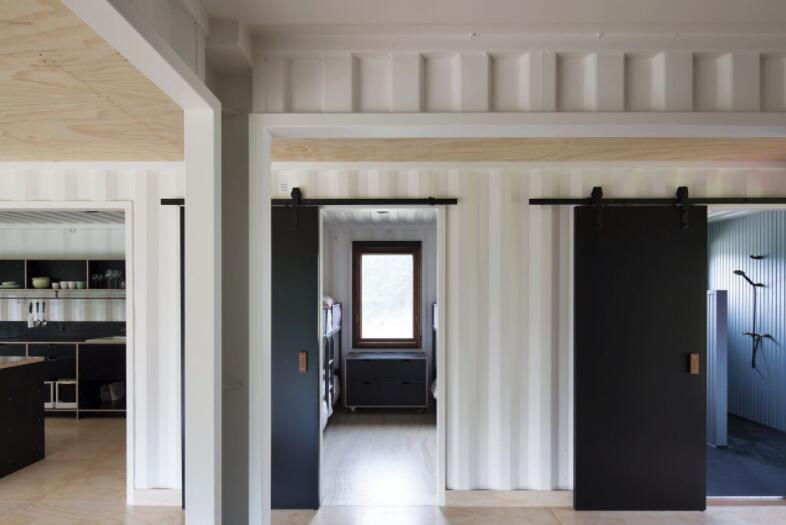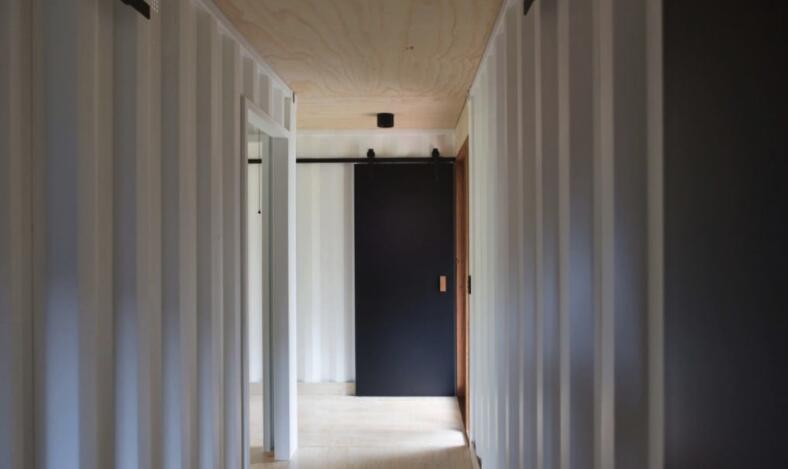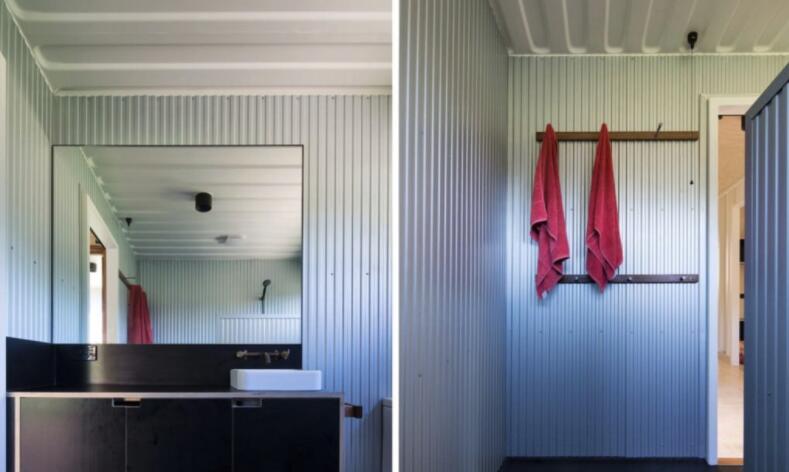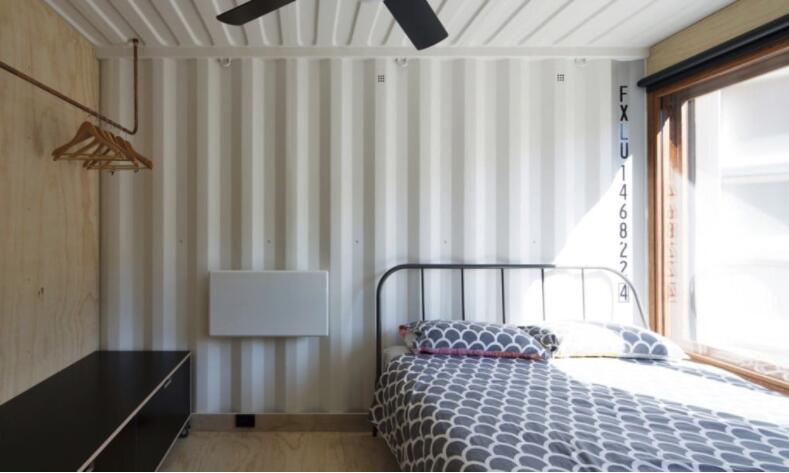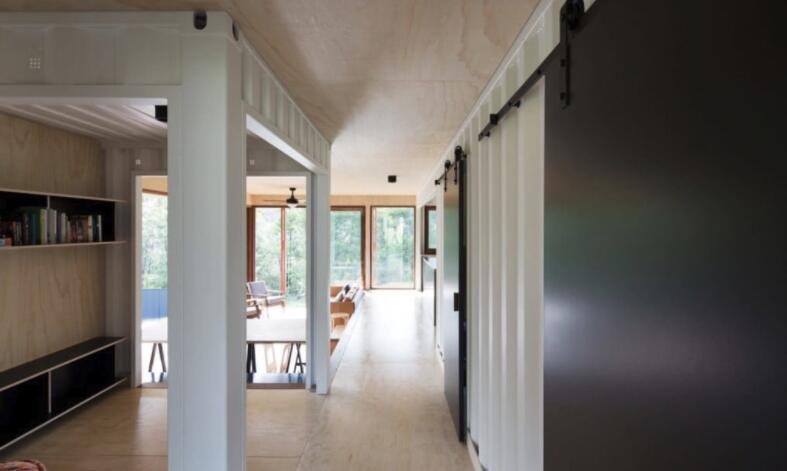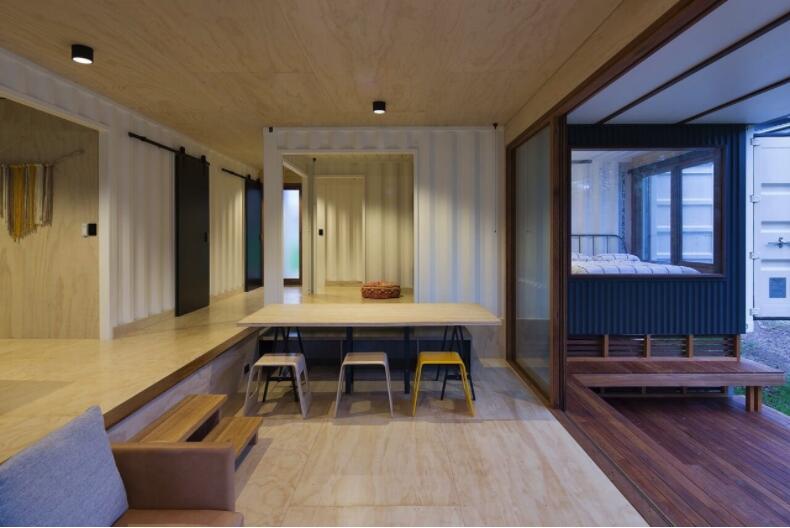 The interior also proudly shows its industrial origins. The container walls were painted in a glossy white with a few accent walls made of blonde wood, which was also used for the ceiling and flooring. Sliding farmhouse-style doors give the home a modern touch.
An abundance of windows throughout the home flood the interior with natural light and also provide a strong connection to the home's gorgeous surroundings. Many of the floor-to-ceiling windows can be concealed by the large shipping container doors. The living space opens up to a wooden deck, further blending the home's interior with the exterior.
Any question, welcome to contact with us feel free. Email: lindy@wzhgroup.com