Oct. 17, 2018
Container home is more and more popular in our life, its convenient and quick assemble,its short time for building,all of the advantages is adopted by more and more place in the world. Container home have all of normal building functions, such as living room , bedroom, kitchen room and bath room etc
Here at The Casa Club we are always learning something new every day. In Phoenix, Arizona there is an entire apartment complex called The Oscar made of shipping containers that is for rent. Woah! Today we are sharing you one of its apartments that is listed on Airbnb through WanderJaunt,
Embrace the novelty of staying in a well-traveled shipping container that has finally found dry ground. Inside, only the polished, reclaimed wooden floors hint at this apartment's former life. Otherwise it's cozy and filled with modern conveniences. Located in downtown Phoenix, Arizona at The Oscar, this highly-acclaimed and Instagram-worthy one bedroom reclaimed shipping container is in the heart of the Roosevelt Row Arts District. They are within walking distance from galleries, nightlife, great restaurants, and ASU's downtown campus. Apparently the entire complex, The Oscar, is made with shipping containers. Very cool!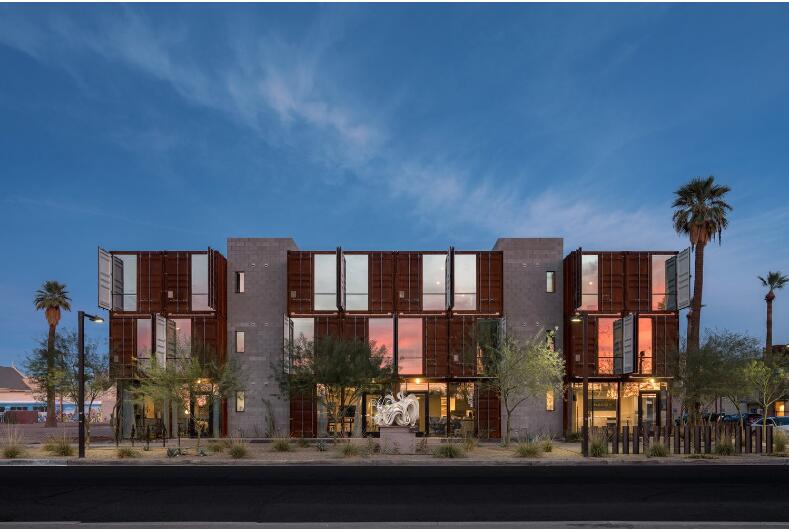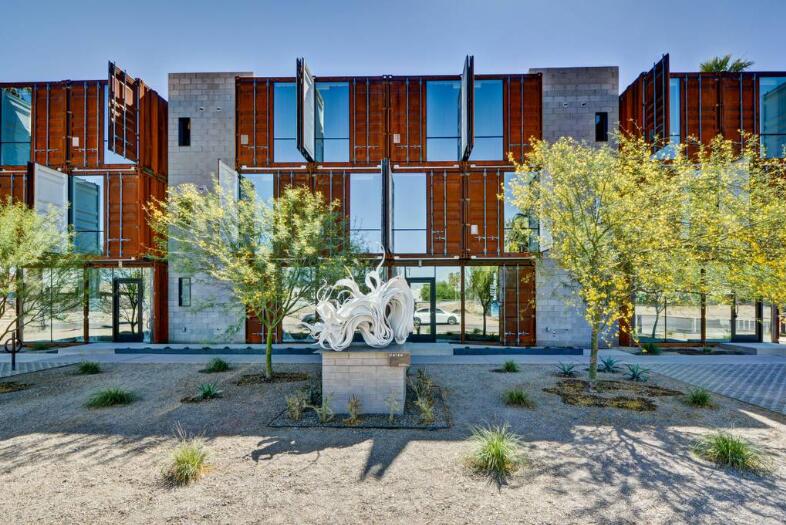 This 1 bedroom converted cargo container can sleep up to 4 guests with 2 beds and it includes 1 bath. Also noted on the listing that parking space #12 behind the property is reserved for this unit.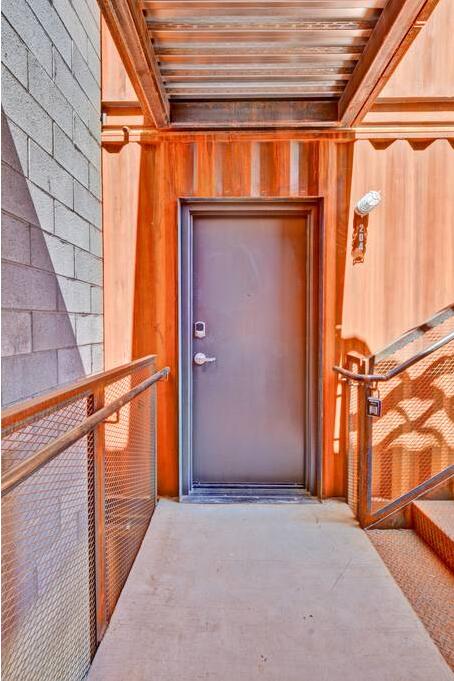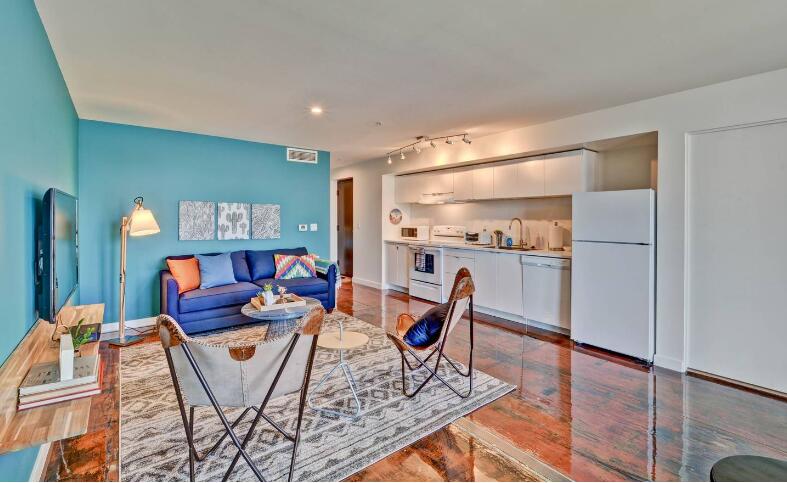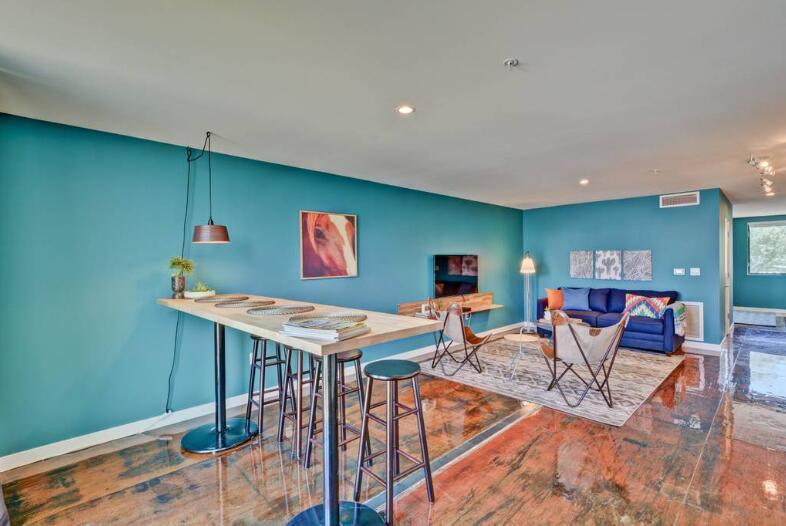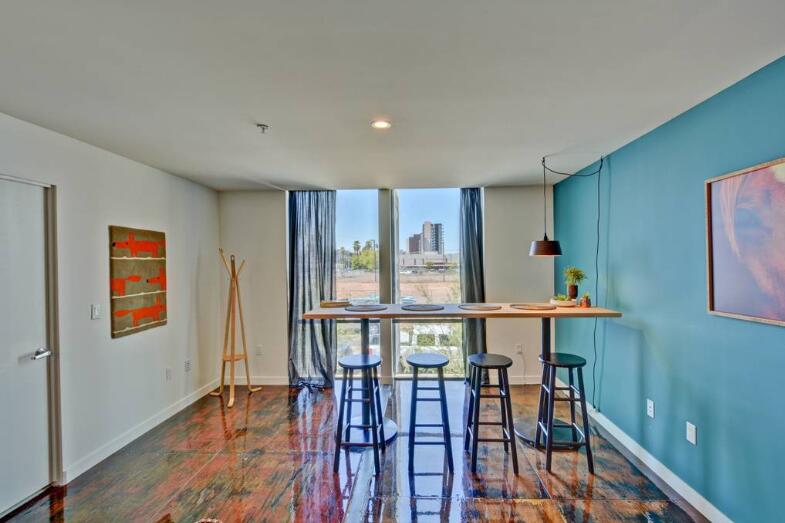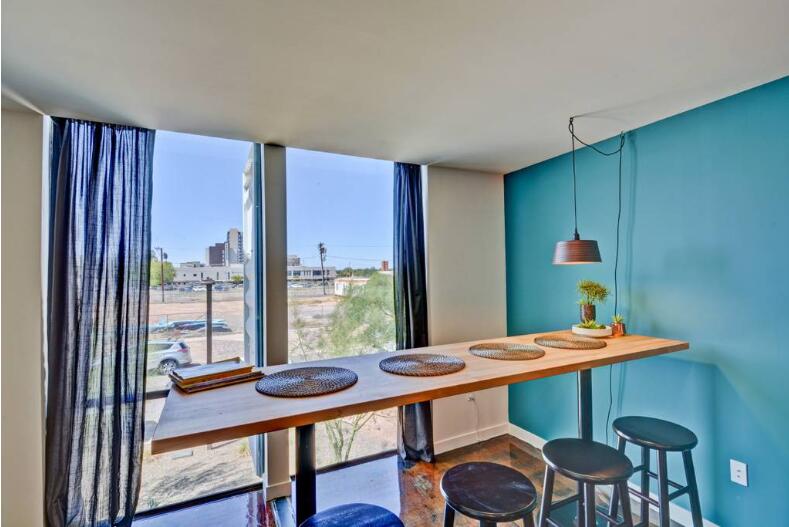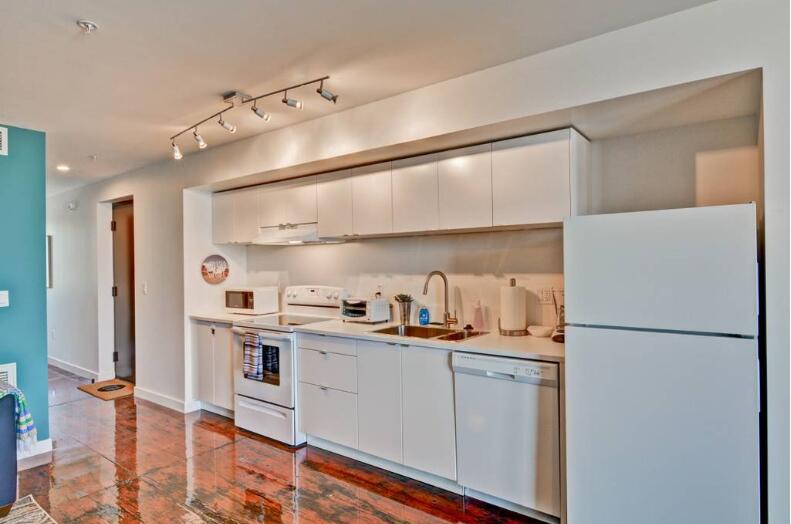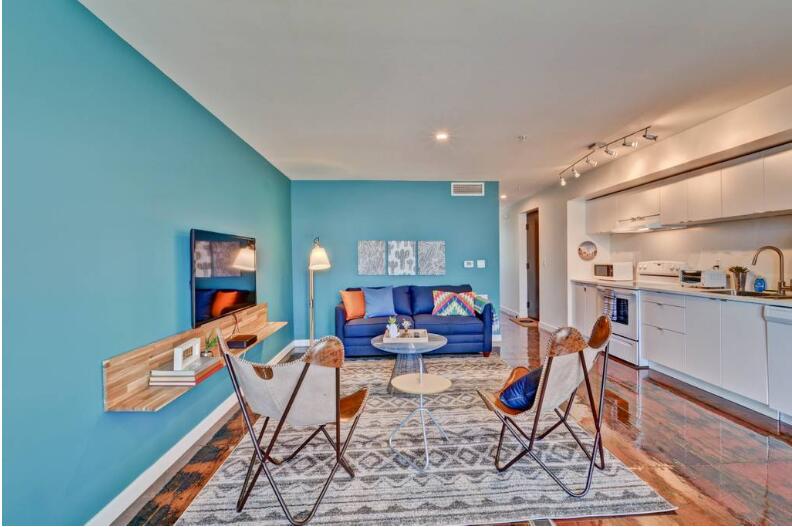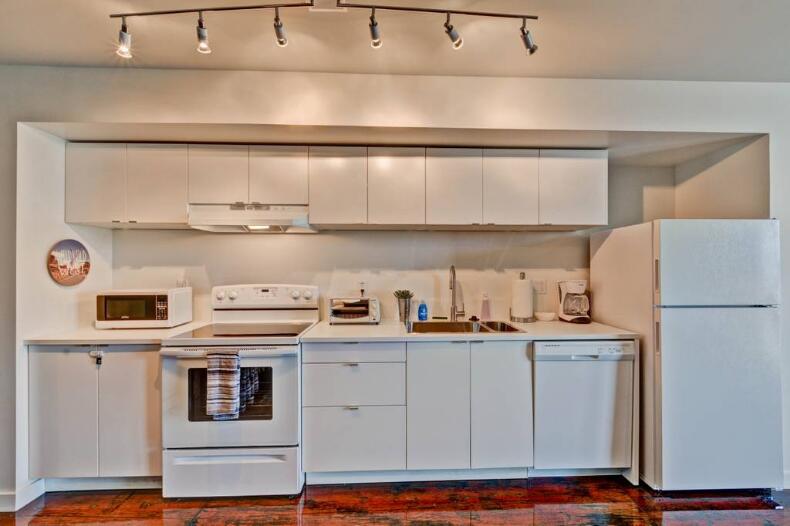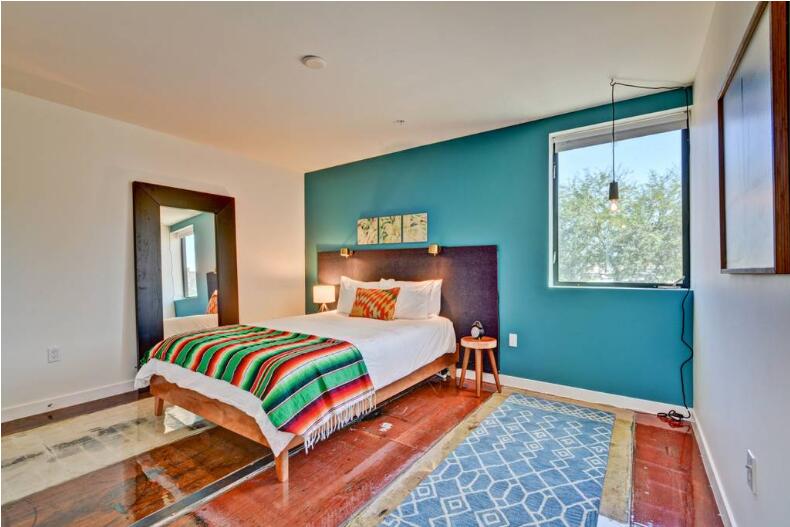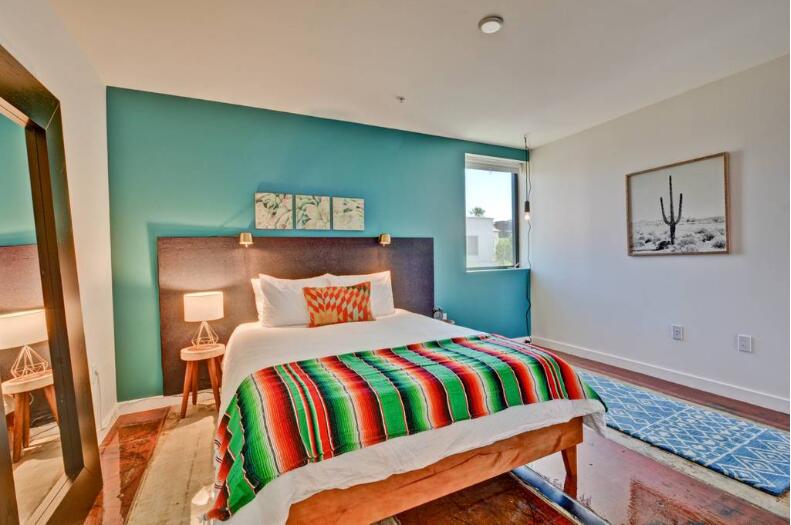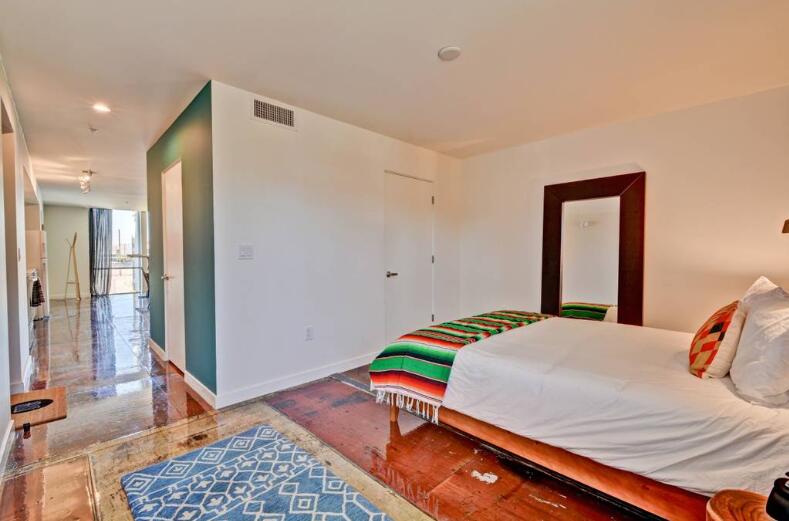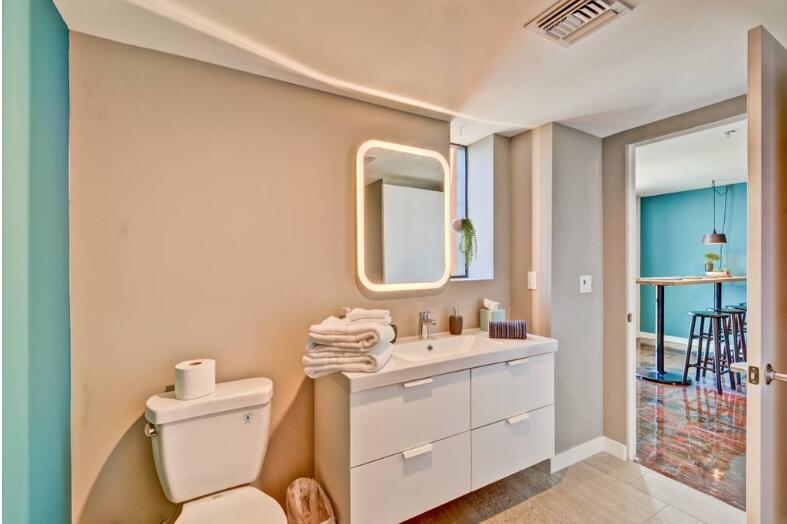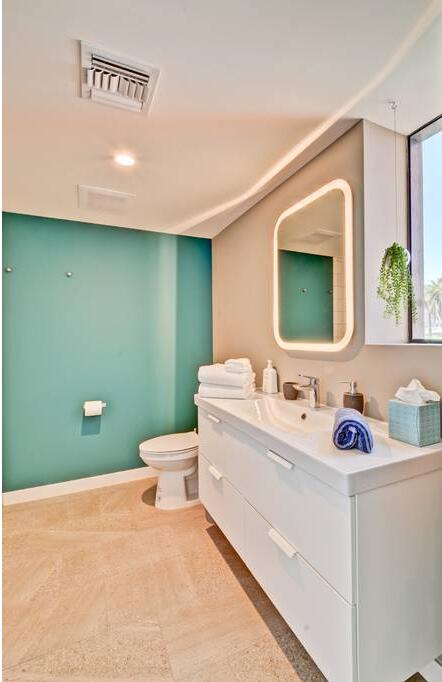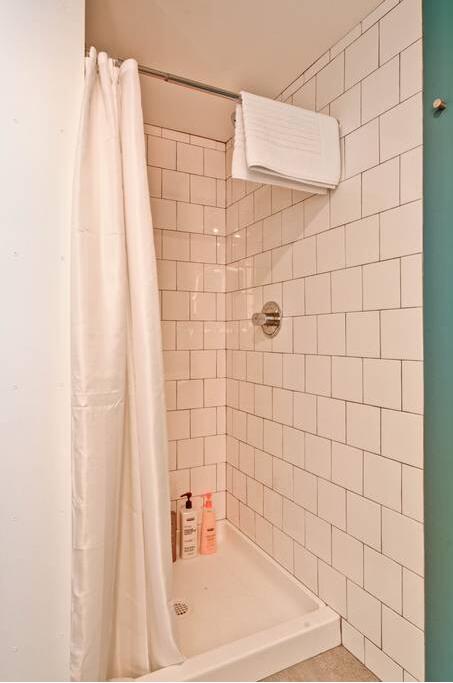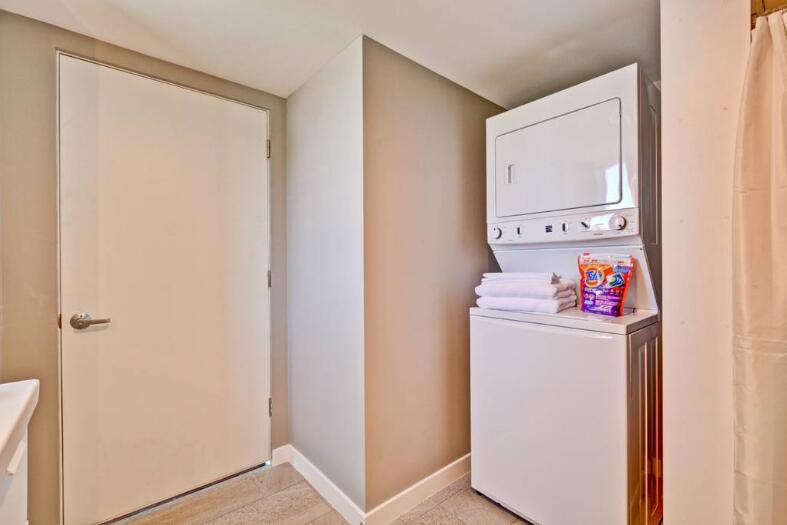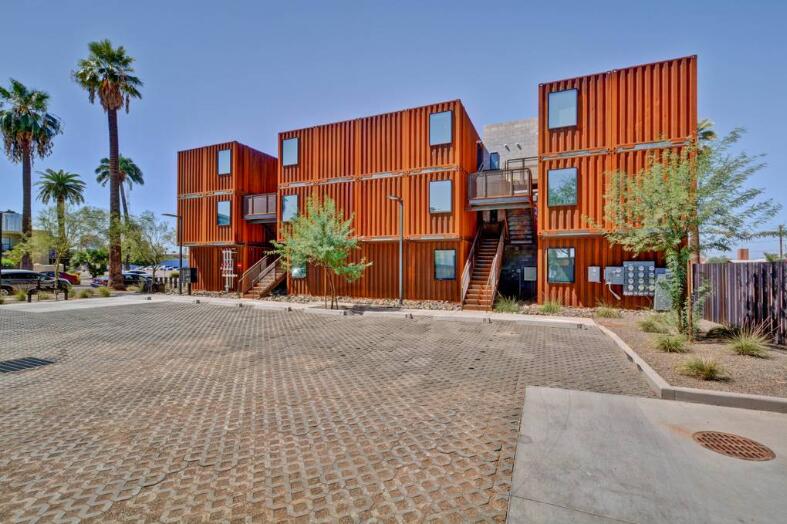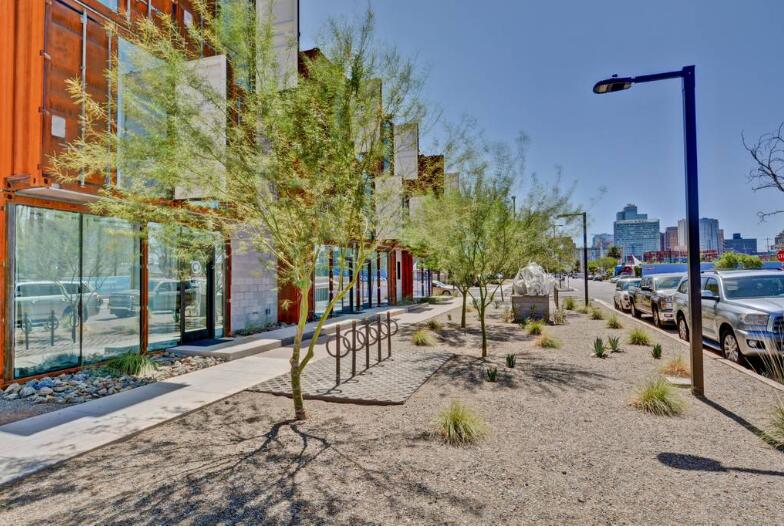 WanderJaunt, the host, says "The inside of this well-traveled container is all-new with your comfort in mind, and interiors designed by our award-winning design team."
Container homes are a hot topic today because of the fast construction, expandability, mobility, and affordability. The Miami container home design was designed by CAS. The container façade has been covered in wood in a modern design that is completely expandable. Container homes are pre-fabricated off-site then delivered to the location before they are re-assembled. The very top floor can be equipment with skylights fitted into the roof which provides huge amounts of natural light or you can add solar panels to improve it into a sustainable home design.
There are many different style of container home can be designed and made in worldwide by our company WZH. Such as two sets 40ft shipping container home can be connected to one big room for two bedrooms and one bathroom; one single 40ft shipping container home can be design one bedroom and one bathroom; two storey of shipping container home with outside stairs that will be have good views for people.The colorful shipping container home appearance will be let you life more funny.
Are you interesting the shipping container house? Please contact with us ,
Email: lindy@wzhgroup.com