Oct. 05, 2018
Container home is more and more popular in our life, its convenient and quick assemble,its short time for building,all of the advantages is adopted by more and more place in the world. Container home have all of normal building functions, such as living room , bedroom, kitchen room and bath room etc Container home can be supplied funny and and space for living.
I totally fell in love with this house! A true Texan beauty with a very traditional shipping container house feel! Come along for a wonderful tour of this 14 shipping container home in Dallas, Texas.
From the architect. The site is directly across the street from White Rock Park and is on one of the highest elevations in the City of Dallas, it is approximately 100' above the surface of White Rock Lake, which is only about 1,000 feet away to the southwest.
A primary goal for this house was to design & build a modern residence that has a unique character, responds to its specific location/orientation and employs the construction technologies that are readily available, but not often used in current residential construction.
With the site both highly elevated, and with its long axis aligned directly with the City street grid to the Southwest, the house was oriented to take advantage of the outstanding views across the lake, over the trees and to the City.
Primary living areas were elevated to take advantage of the views and to separate them from the street traffic activity below. Extensive use of overhangs and porches shield windows from direct sunlight, (reducing energy costs) while still capturing natural light and not obstructing the beautiful views.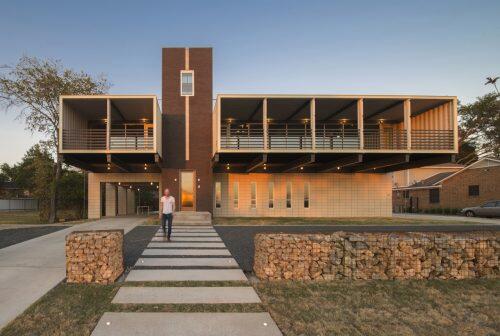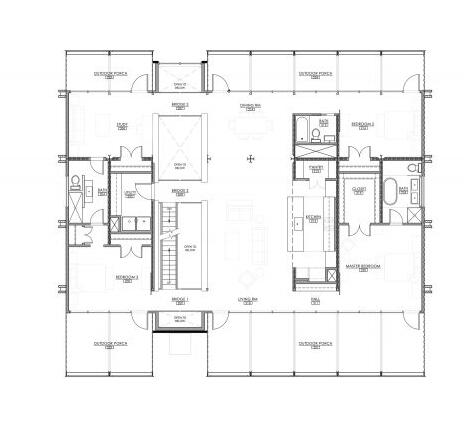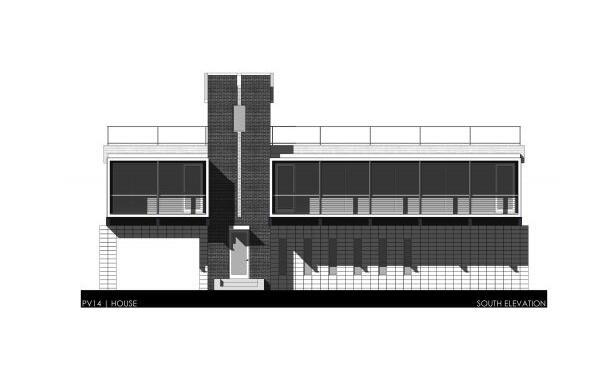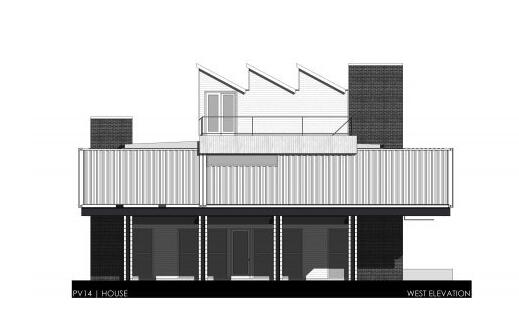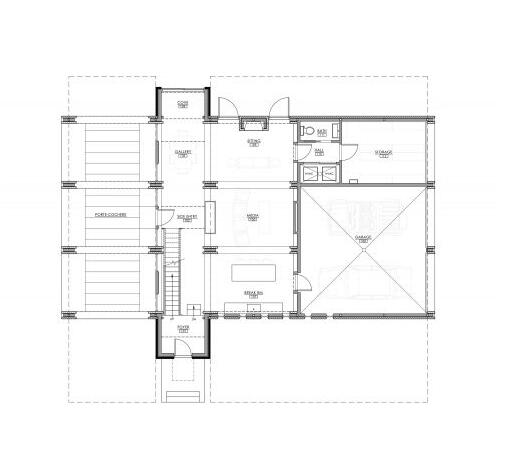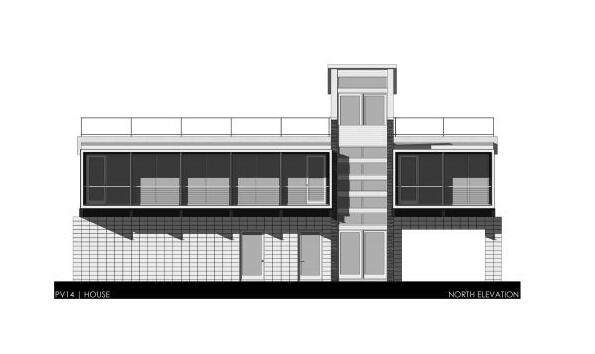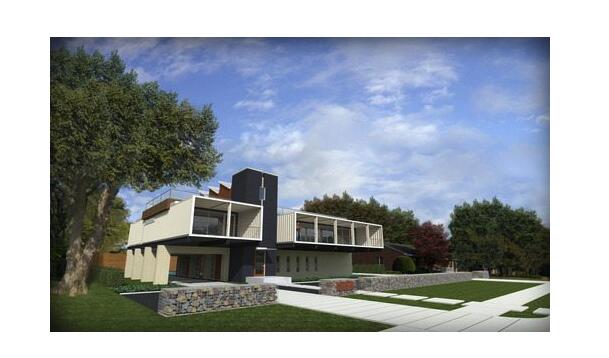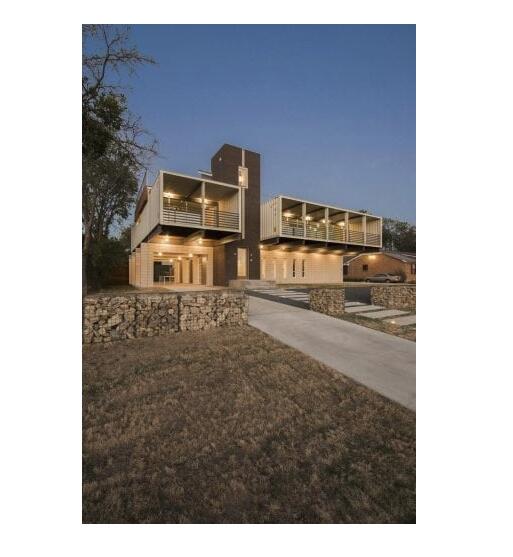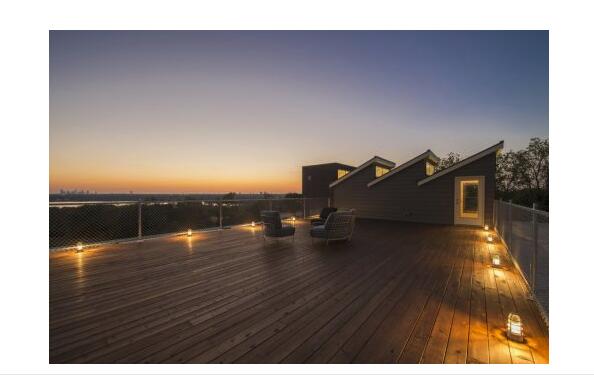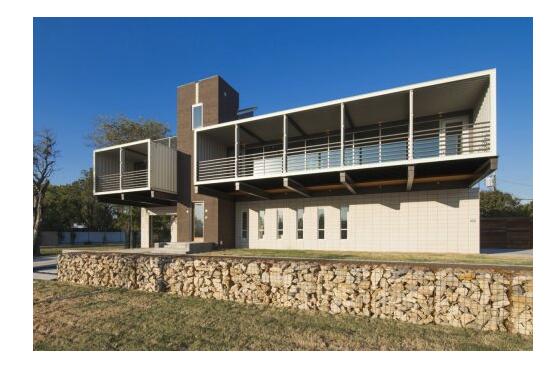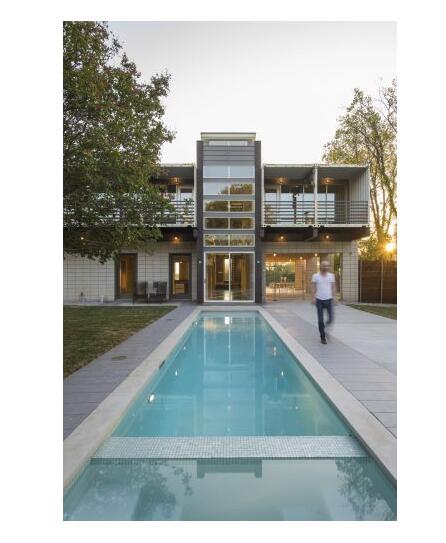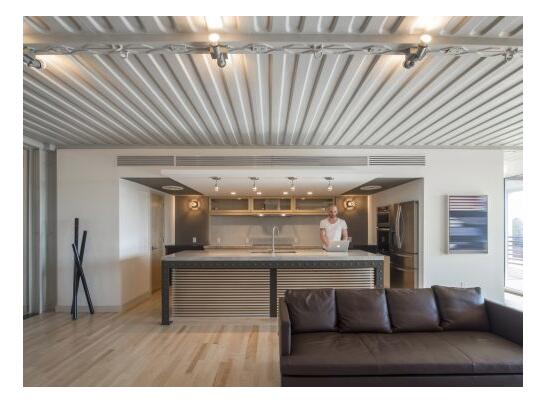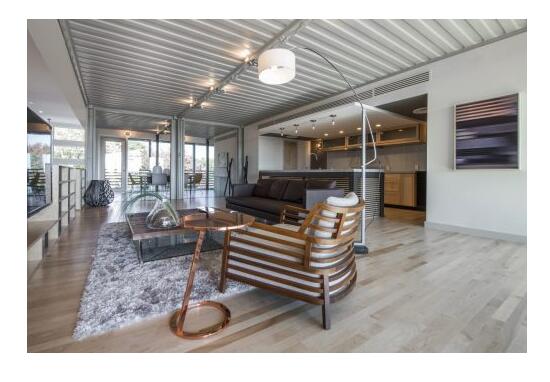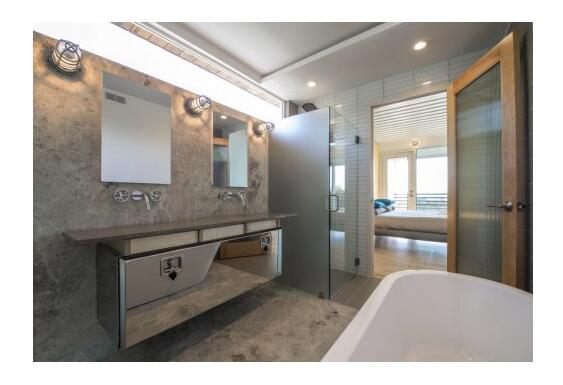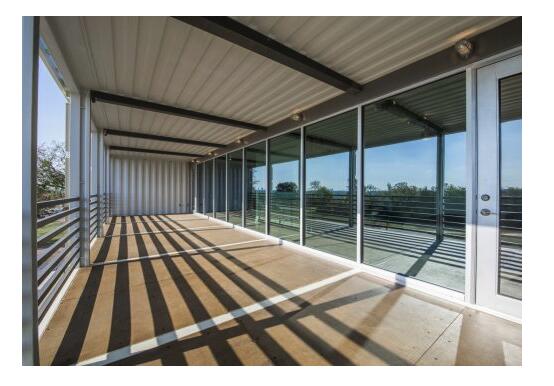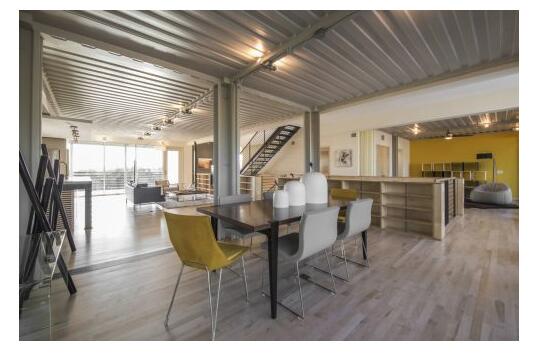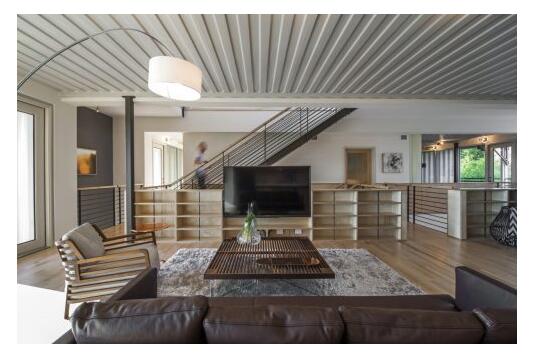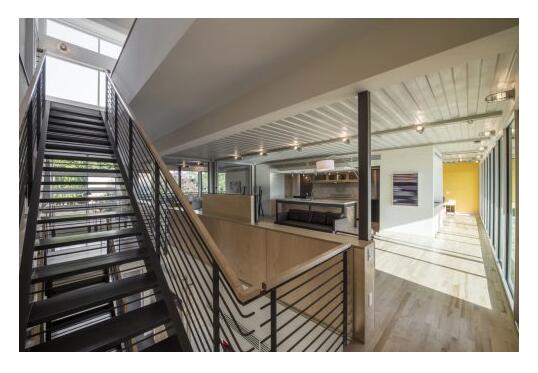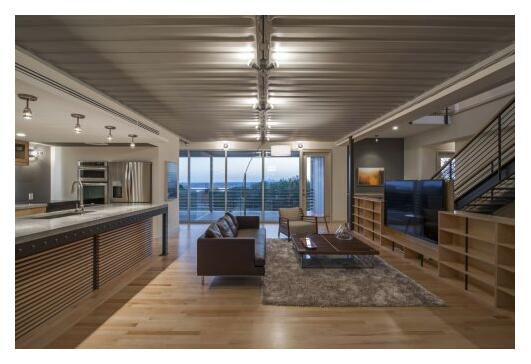 The roof deck above serves as a solar screen to the insulated single-ply membrane roof below, which reduces energy costs and extends the life of the roof itself.
The design and structure of the containers is really quite simple, but so effective. Each room is decked out individually giving it so much character and a very modern and fun feel. It is a huge (so much room for everything and anything), clean, fresh and creative space.
Anyone is interesting the shipping container house, welcome to contact with us feel free.
Email: lindy@wzhgroup.com