Product Information
Expandable Container House With Solar Energy
· Place of Origin: Hebei, China (Mainland)
· Brand Name: WZH
· Model Number: Custom-made
· Material: Sandwich Panel
· Application: House
· Type: Expanable
· Door: Steel Door
· Size options: 20/40FT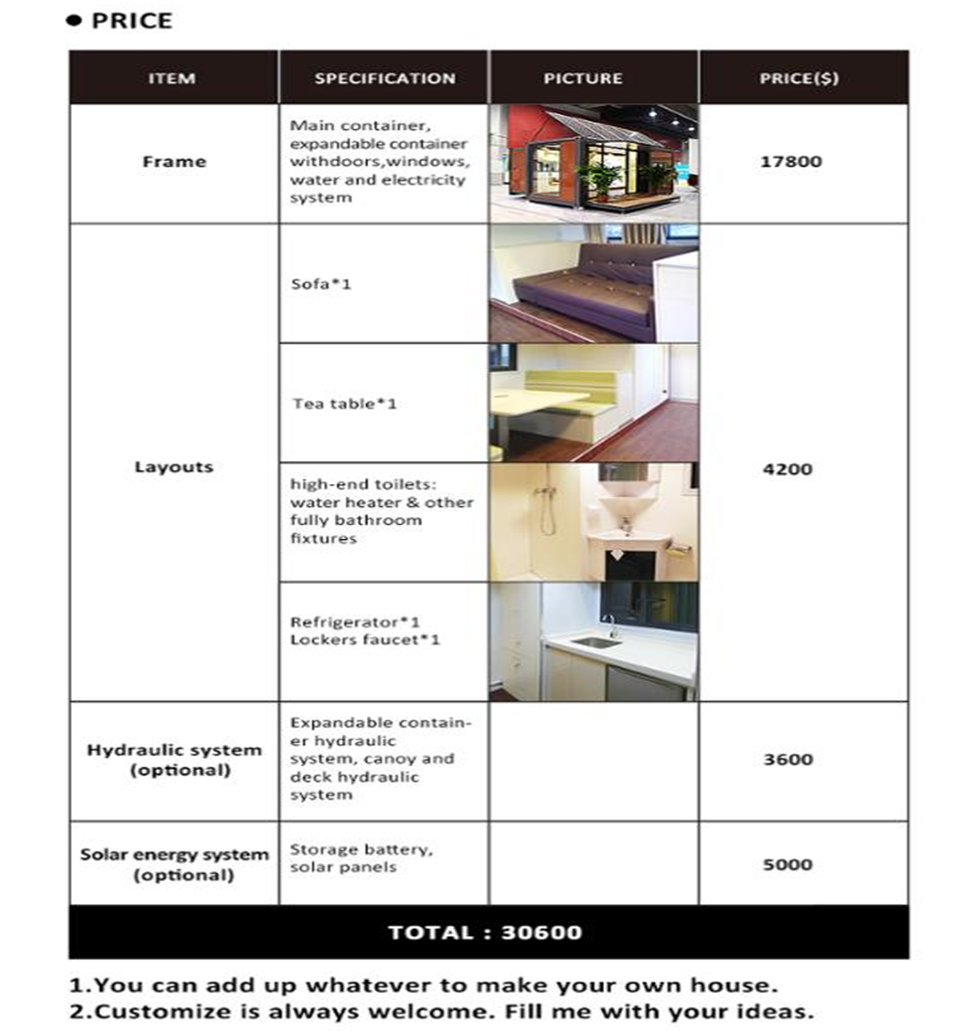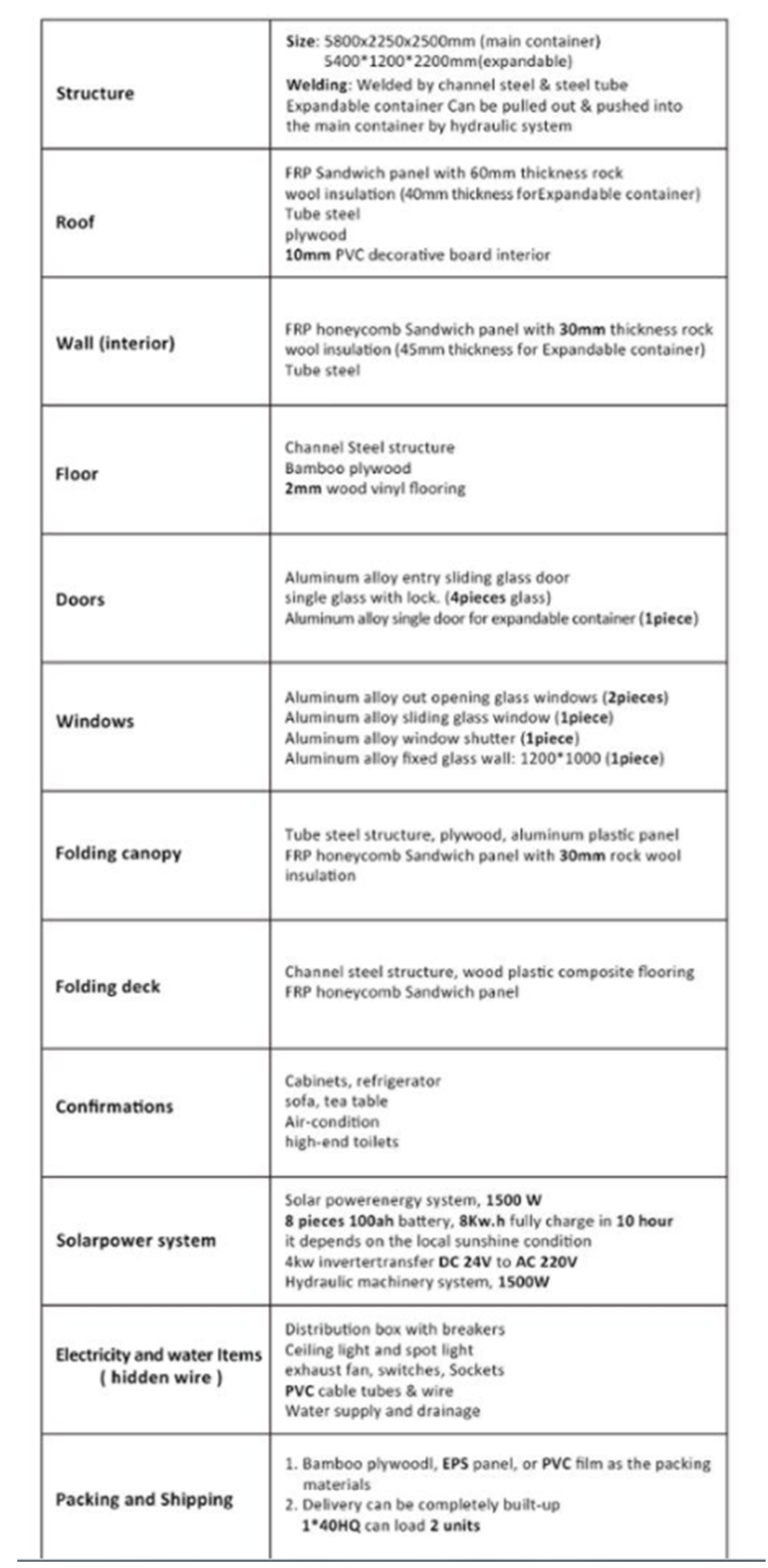 Specifications of Expandable Container House With Solar Energy
● Crane cost
For your convenience, we find a relative website for reference, you need to contact the local company if you need an accurate price.
● Installation cost (including electricity, water supply, excreta treatment system. You need to contact the local construction team to get an accurate price.
Project Procedure of Expandable Container House with Solar Energy
● Permission
To own your own container house, consulting the local jurisdiction must be the first step.
● Preparation
Once cleared the payment, the next step should be the foundations preparation. It would be better to consult a qualihed builder or engineer. Or you can do it yourself.
A foundation for a single container house can start from concrete to wooden support on the ground.
You need to consider what is structurally required and your own personal preferences. If you choose to pour concrete foundation, you should embed some steeling plates in it so that the container corner could be rested on.
● Installation
Place
To place a container house, a crane is the most convenient, eficient and safe one. Thus rent a crane for a few hours should be the third step. Also, there are other options for you, for example, rent a rough terrain forklift.
Connect & Add Reinforcement
The container house must be connected to ensure its stability. We can use bolts, specialized clamps, or through welding to ensure container house' s stability and safety.
Here are two options of connections.
A. Using large bolts and drilled metal plates, ft the plates inside the corner fittings, acting as washers for the bolts.
B. Weld them together so that the welder would be there attaching the containers to the foundation plates. It will reinforce the stability and security of the container house.
Packaging & Delivery of Expandable Container House With Solar Energy
Packaging Details: Container

Delivery Time: 25days