Product Information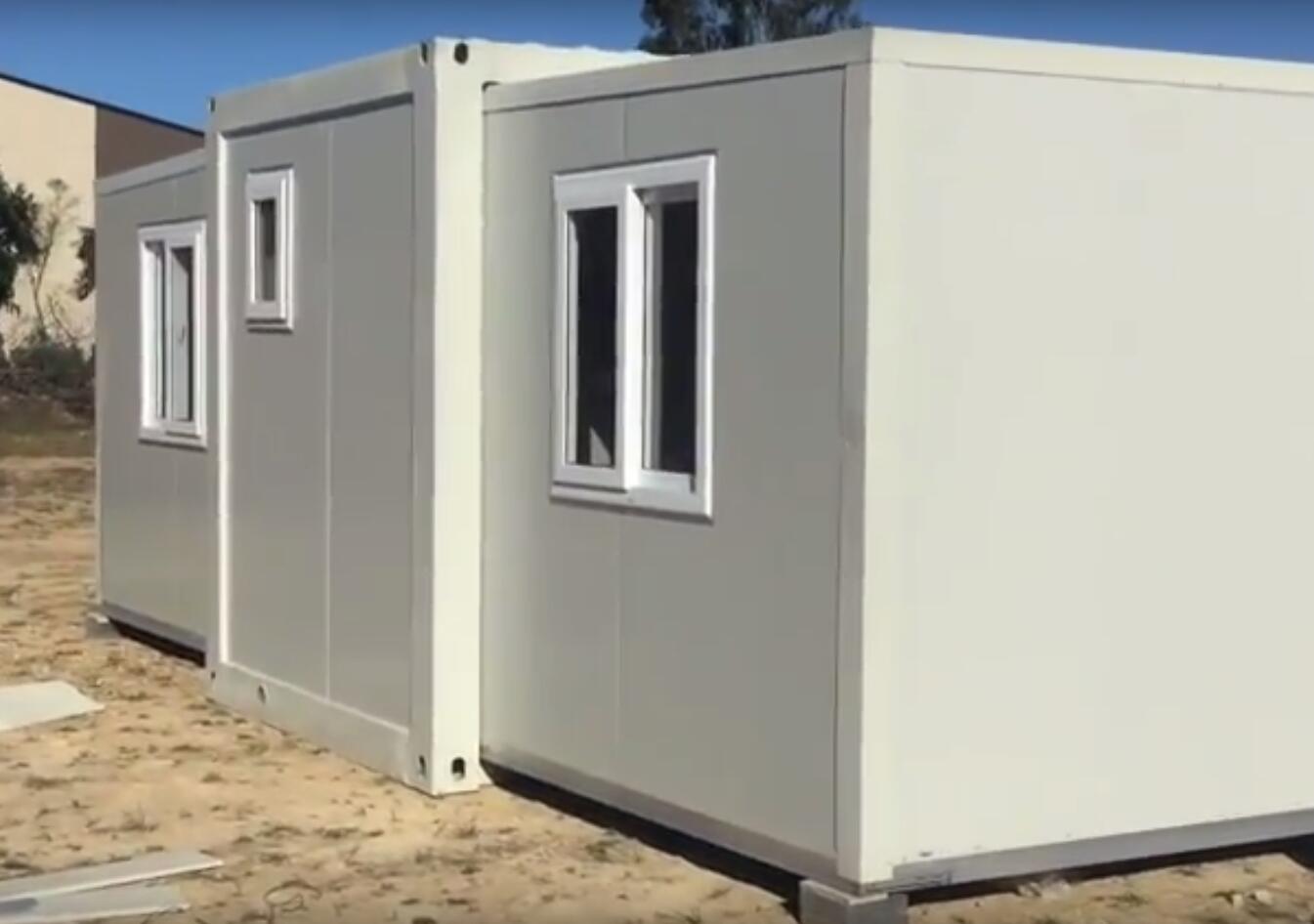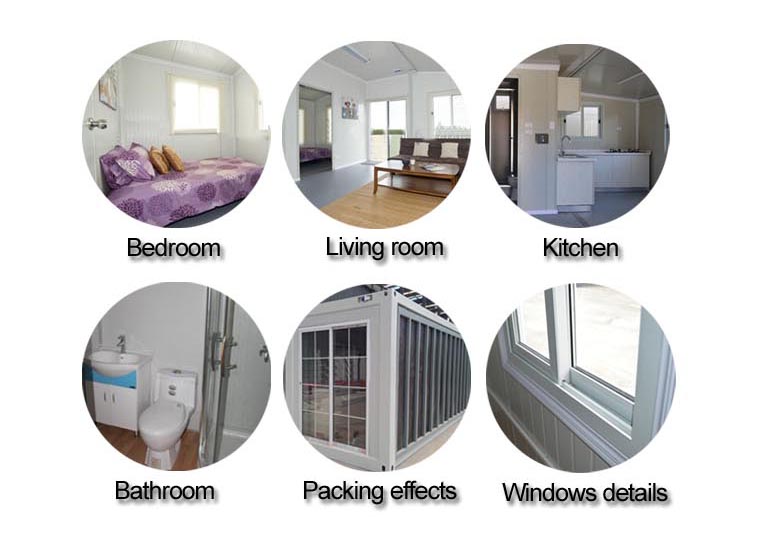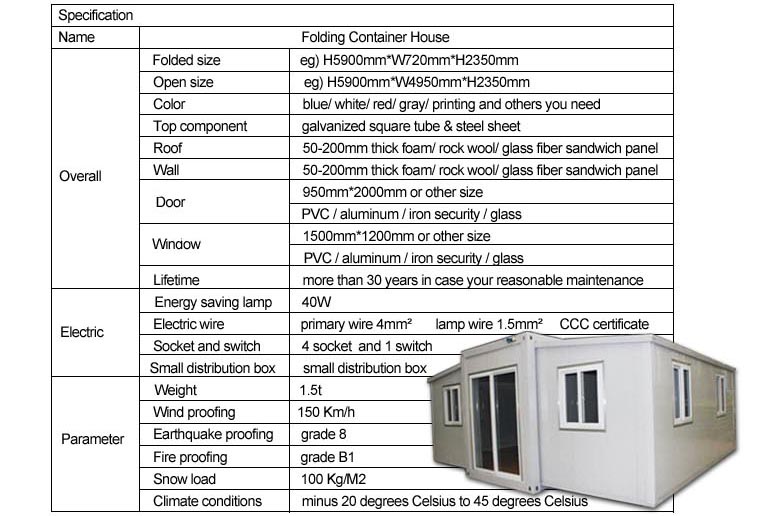 1. Easy installation
All parts of the expandable container house are prefabricated in the factory, the scene simply assembled. We provide installation drawings and installation videos, you just need to follow the instructions to the house can be opened.
2. Repeat use
Because the house is open folding assembly methods, and wall panels in the disassembly process without damage, so this house can be repeated removable container folded many times.
3. Convenient transportation
Each 20-foot small cabinet can transport three sets of folding container activities room, each 40-foot high cabinet can transport eight sets of this folded room.
4. Unique in Design
We have many experienced designers to design house according to your idea. After the house built, its looks very nice just like a great work by yourself.
5. Operational Demonstration Is Provided
The house is space saving when it is folded up into a trailer, by watching the video we provide you can action quickly and become a great architect. Experienced engineers can also be offered if needed.
6. High Quality
We have a domestic first-class production line of steel and composite Panel to ensure the expandable container house quality.
Anyone is interested in that item, please contact us feel free
Email: [email protected]
Whatsapp: +8613630833259
Skype: lindyrock123