Product Information
Project Design
Used for logistics & warehousing, the size of the whole project is over 10,000 sq.m, it is the large-scale distributing center in the local place that offer PTH great opportunity for demonstrating their skill and performance.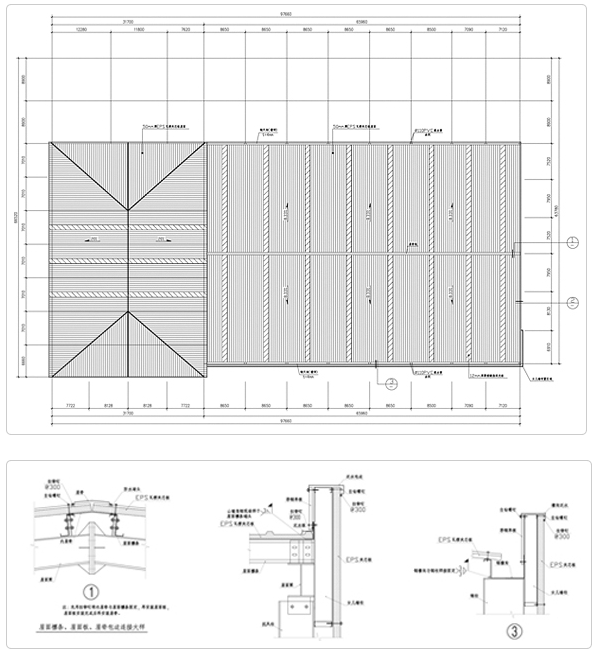 Detail Design
PTH team of experienced designers take space usage into fully consideration that the functiona area like office and parking lot are allocated besides the main storage area. Specifically, parking lot is of high strength of 500kg/sq.m floor load capacity to meet daily requirement, by building on a combination of 1mm galvanized pressed steel plate + 3 inch concrete floor.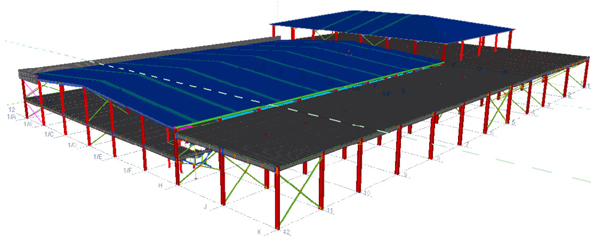 As to the advantage of this steel structure building, Zhang Yifeng, a professional who charges of structural design, says:"We ensure that our systems are designed to provide optimum levels of structural performance in space ultilization, steel quantity, and stability, we always want to provide customer with a cost-effective solution".