Oct. 12, 2018
Container home is more and more popular in our life, its convenient and quick assemble,its short time for building,all of the advantages is adopted by more and more place in the world. Container home have all of normal building functions, such as living room , bedroom, kitchen room and bath room etc
Fort Worth entrepreneurs Dick Varnell and Malcolm Fleet came up with the idea of having a hotel made out of shipping containers for the transient oil field workers. This hotel is in Big Lake, Texas.
Malcolm Fleet and Dick Varnell didn't set out to build a Ritz Carlton. But when the Fort Worth entrepreneurs stacked 32 shipping containers together on the edge of Big Lake and called it a hotel, they thought they had come up with a pretty good idea for housing transient workers who descend on small towns in the Texas oil patch.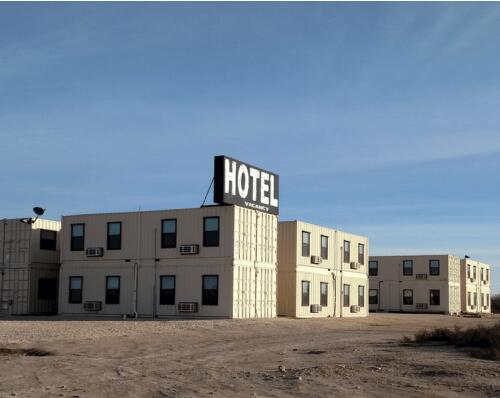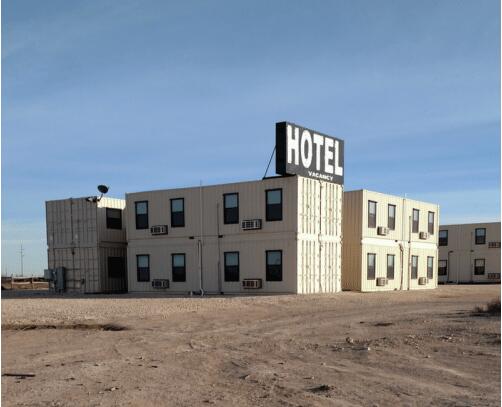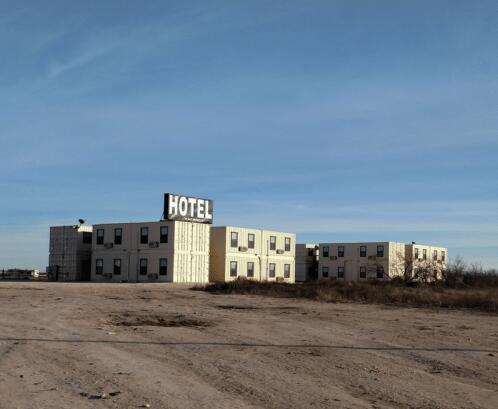 And they still believe in Big Lake and the project, despite the recent oil bust.
"I wouldn't put these things in some places — like the cities — but the remote areas like this, it makes sense," said Varnell. "It was something that made sense economically."
Affordable housing is a big issue in small towns hit by a wave of drilling. In Big Lake, which is about 300 miles southwest of Fort Worth, officials have said when the oil boom first hit in the Permian Basin five years ago, workers were sleeping in their cars. Pretty soon so-called man camps — impromptu collections of small cabins and RV parks — sprang up.
"Housing has been an issue across the basin," said Tim Dove, president and chief operating officer of Irving-based Pioneer Natural Resources, a big player in the Permian Basin.
Varnell and Fleet thought there had to be a better answer than building traditional apartments. A veteran of the oil industry, Varnell said he chatted with Fleet, who had a background in the apartment business, about it at the Ridglea Country Club. One thing led to another.
For about $4,000 each, they bought steel containers that are 8 feet wide, 40 feet long and 9.5 feet tall. Built in China, they were used only one time to ship goods. Then, before hauling them to Big Lake, they cut in windows, installed bathrooms, sprayed in foam insulation and hung drywall.
Meanwhile, in Big Lake, they poured concrete pads with piers and metal plates to anchor down the containers once they arrived. Water and electricity was brought in. After the containers arrived, they were decorated with beds, tables, hot plates and big screen TVs. Spartan, but livable.
"Once your inside you can't tell it's a container. It's like a house," Fleet said.
They dubbed it "The Lodge at Big Lake."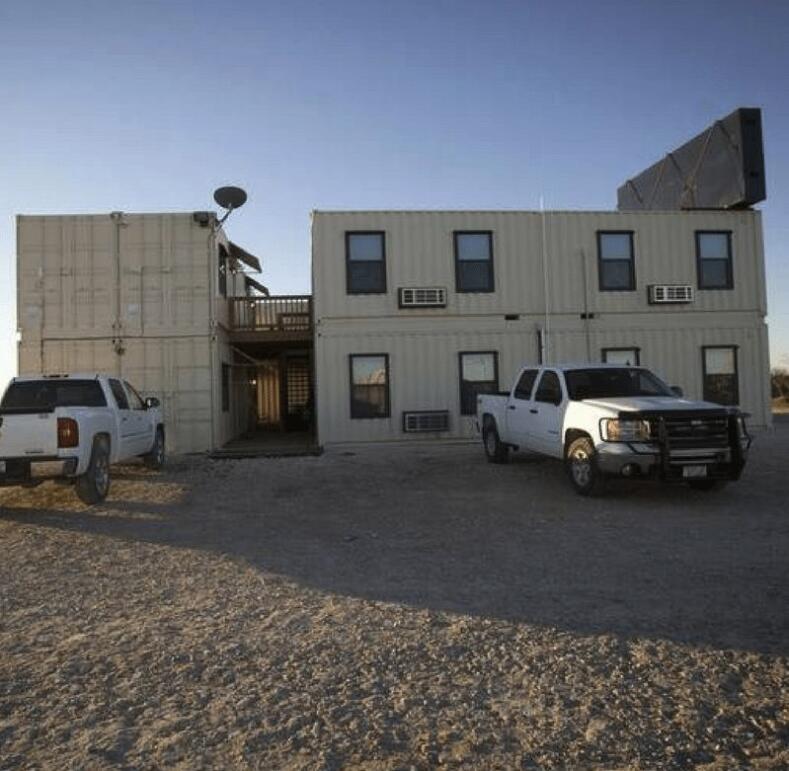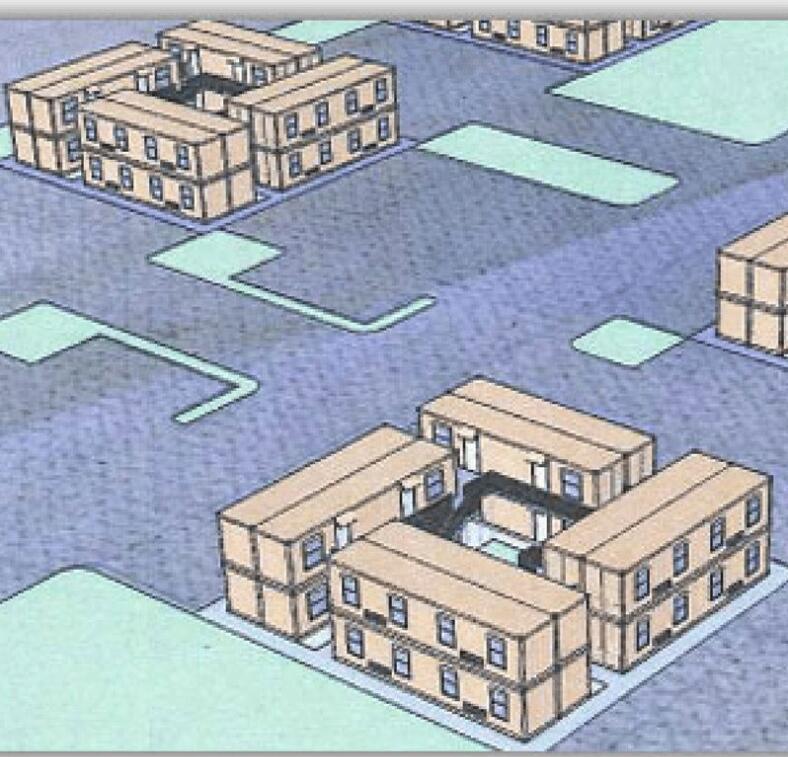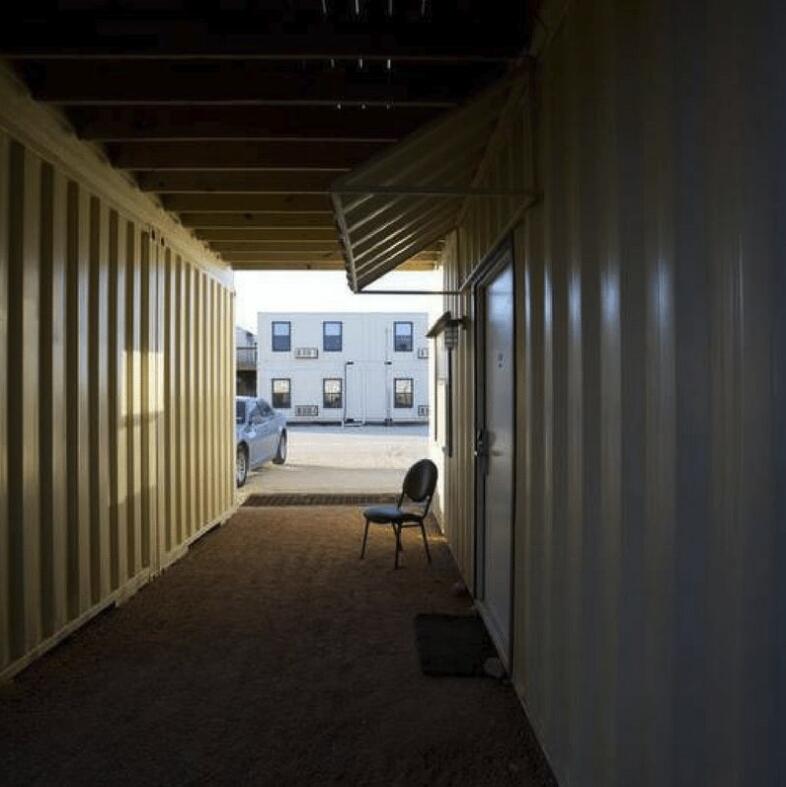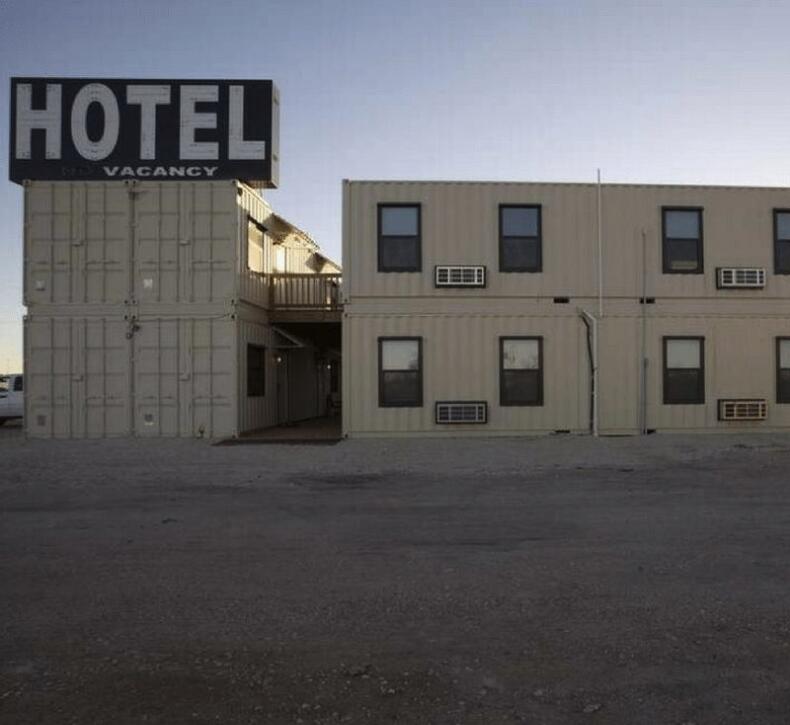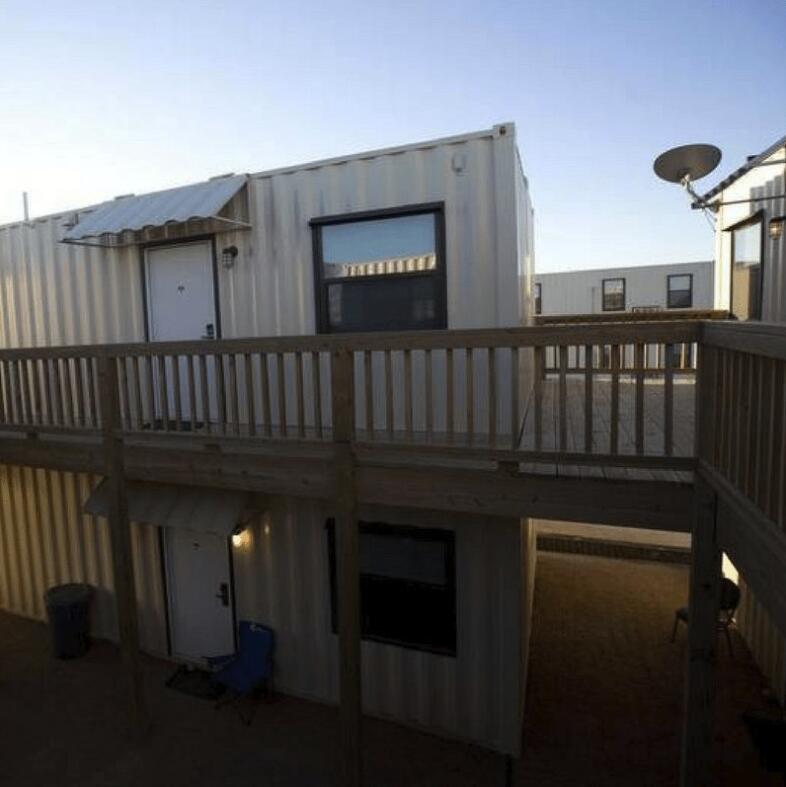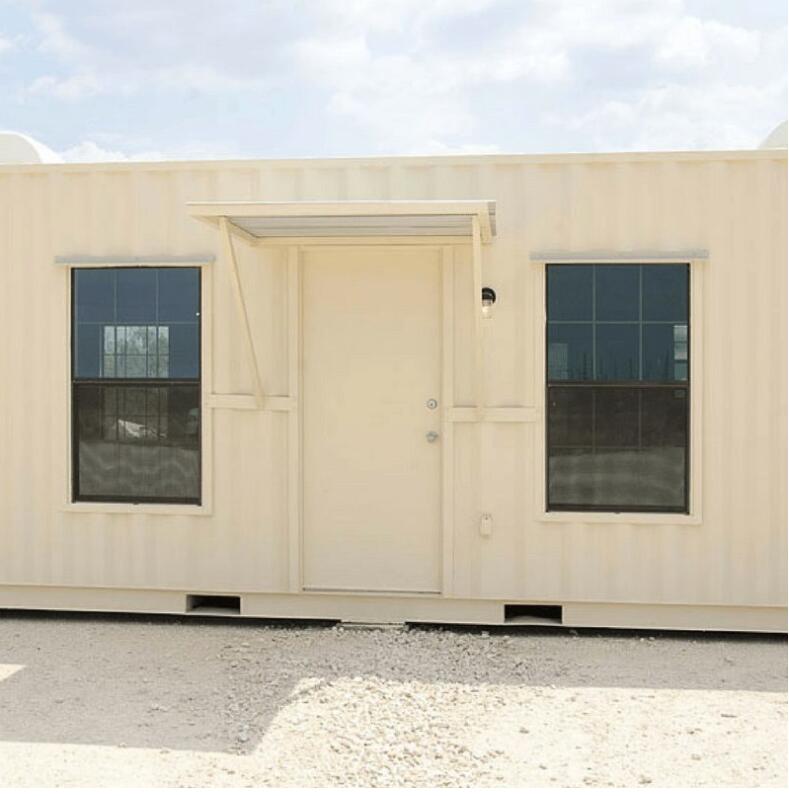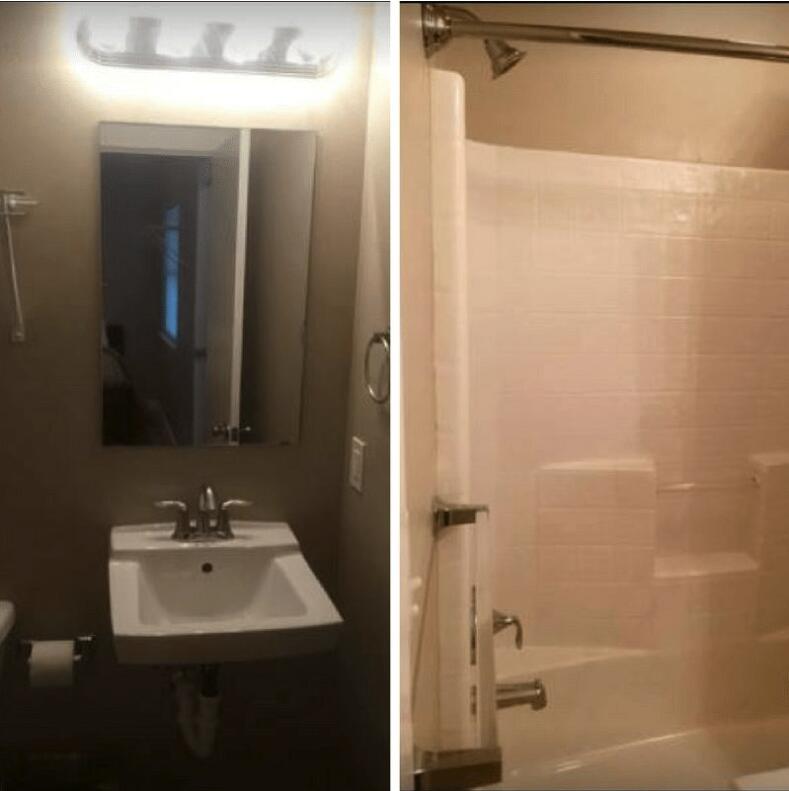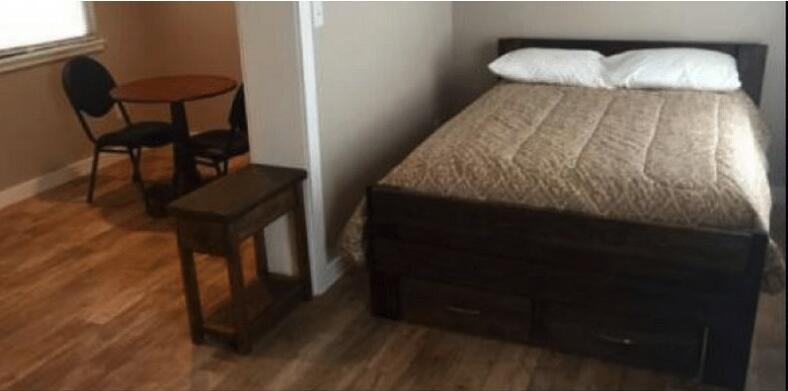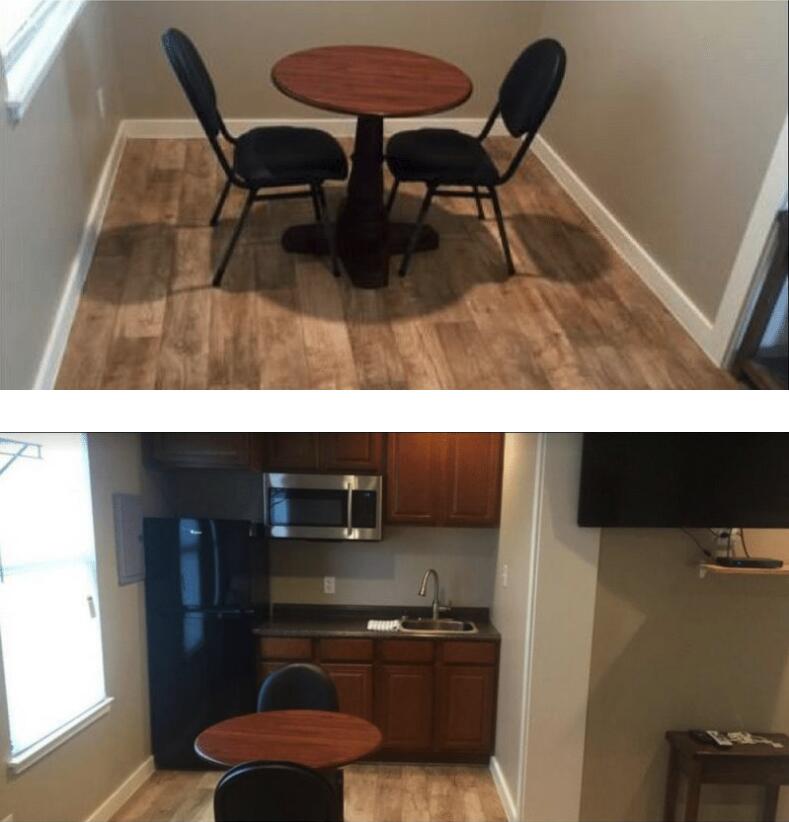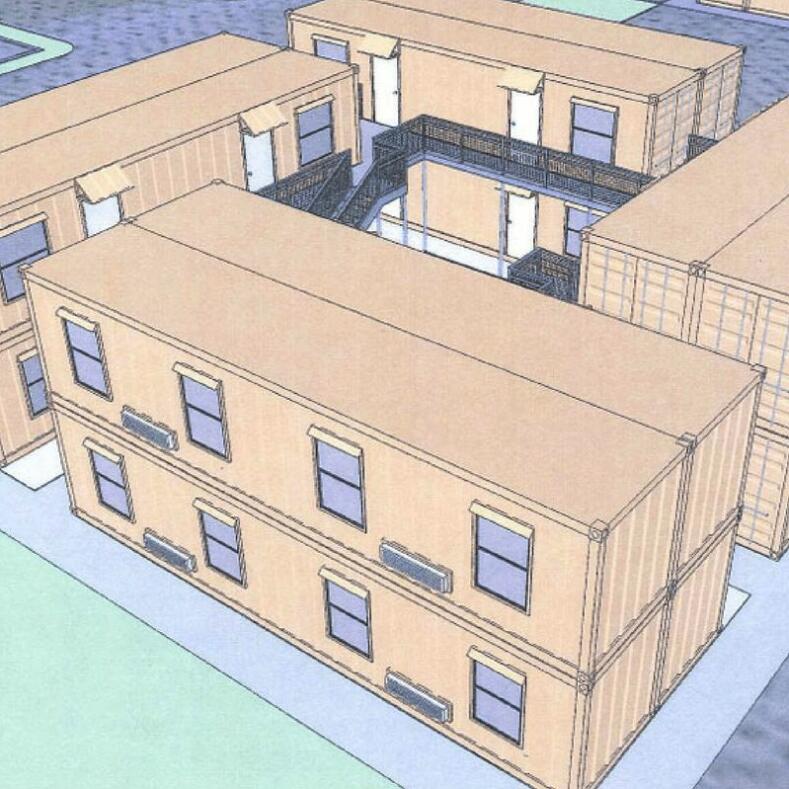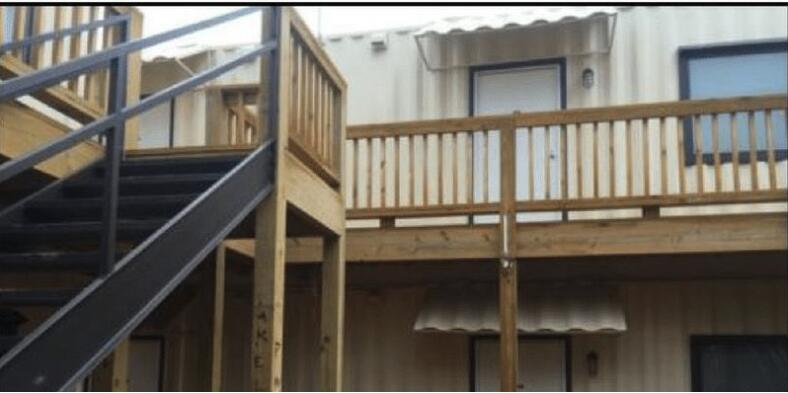 At first, Varnell and Fleet had 16 containers stacked around a central court when it opened in March 2015. They added 16 more, bringing it up to 32 rooms. They get $79.99 a night for a double, and $69.99 a night for a single. Seven to 10 of the rooms are now occupied, Varnell said.
Before the recent oil bust, the original plan was to put in 7 pods, for a total 112 rooms, Varnell said. If and when the boom returns to Big Lake and the Permian, they have room to expand.
But if that doesn't happen, they can always move them. After all, they are shipping containers. They've already talked about building more "hotels" in Pecos, Texas and New Mexico.
There are many different style of container home can be designed and made in worldwide by our company WZH. Such as two sets 40ft shipping container home can be connected to one big room for two bedrooms and one bathroom; one single 40ft shipping container home can be design one bedroom and one bathroom; two storey of shipping container home with outside stairs that will be have good views for people.The colorful shipping container home appearance will be let you life more funny.
Are you interesting the shipping container house? Please contact with us ,
Email: lindy@wzhgroup.com